The Law Offices of Steven B. Witman is a diverse law firm whose goal is to serve our clients locally and nationally in an efficient and cost effective manner using the most current technology. Paralegals perform expected and approved tasks to assist in efficiency and cost effectiveness. E-mail is used extensively to reduce paperwork. We comply with outside counsel billing guidelines and use established internet billing practices, as well as conventional billing practices.
Partner: Steven B. Witman, Esquire
Steven B. Witman is admitted to practice in all Louisiana and United States District Courts, the United States Courts of Appeals for the 5th and 11th Circuits, and before the Supreme Court of the United States. Mr. Witman, the firm's founder, has received an "AV" rating by the Martindale-Hubbell Law Directory. He is a graduate of Tulane University with a Juris Doctor degree conferred in 1974. On March 1, 1996, he established the firm of Law Offices of Steven B. Witman for the purpose of concentrating its efforts in the field of corporate and insurance defense litigation, with emphasis upon automobile, motor carrier, product liability, environmental and toxic tort, bad faith, and premises liability law. He was a Partner in the firm of Johnston & Duplass and a Founder/Senior Partner in the firm of Duplass, Witman, Zwain & Williams, PLC. Mr. Witman also served as an Assistant Parish Attorney for the Parish of Jefferson, State of Louisiana, for 11 years with emphasis on road and bridge hazard defense litigation.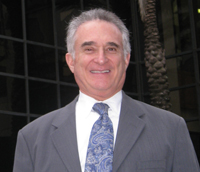 Steven B. Witman, Esquire
Deposition, mediation, bench trial, and jury trial experience.